Tower of Power (or TOP for short) is an R&B-based horn band, originating in Oakland, and they have been performing since 1968.  They are best known for their funky soul sound highlighted by a powerful horn section and precisely syncopated bass-guitar lines.  I've been a big fan of TOP, and have seen them several times in concert. Each time they never cease to amaze me with how fresh, vibrant, and alive they sound.  Most of the band includes original members who played together for 45 years.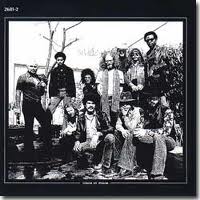 We  experienced Tower of Power again this summer. Our good friend Bill Bonifas, also a great jazz guitarist and TOP fan shared our booth. It was, as usual a great show. I am long on bands who can duplicate their session recordings live. Again, we were not disappointed.   They even started the show with one of my favorites – I Like Your Style.
During the break, Bill leaned into me with a great question. "This band plays some very challenging and difficult jazz-funk-blues music. They're combining a full horn section, a rhythm section, guitars, keyboards, and vocals into a very tight perfect sound. I mean, every slap, beat, crescendo, riff, and musical contribution to the sound is so unbelievably precise. And, consider they're live, with no sheet music, no conductor, and they are really enjoying the experience.  Plus, it's perfect. It makes me wonder said Bill, why can't every athlete duplicate this level of perfection. Why can't every basketball player hit every free-throw? Why does a kicker miss a field goal? Shouldn't the gymnast always hit a perfect 10?  How does the PGA golfer miss a 3 foot putt?"
 I agreed, it does seem amazing that this level of perfection and precise collaboration can't be repeated in other walks of life.
 Now, a few months later as I listen to the song again, it reminded me of Bill's question which we never answered. But this time I came up with another question.
 "Why can't every Business Leader strive to achieve absolute perfection with their team?"
One of the secrets to the Tower of Power success, is both the gifted musicianship, as well as the longevity of the core of the band. But wait a minute, as a great Leader, didn't you learn a long time ago to hire gifted people smarter than yourself? Haven't you developed the type of culture that encourages low turnover and looks to a long expanded relationship with your top performers?  I like that style.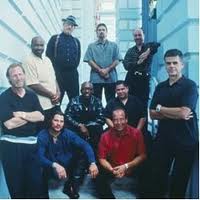 You can't help but believe every musician on stage that night was having fun, enjoyed collaborating with each other, and was passionate about "showing off" their gifts. I've heard many Leaders tell me in our coaching sessions they want their employees to have fun. One of the competencies of true Leadership is the ability to delegate and create collaboration toward world changing achievements. One of the basic financial metrics every Leader aspires to, is low turnover, and extending talent management into leadership succession. And further, I've never seen a successful Rare Leader who has not instilled passion for individual and team contributions into each and every employee.  I like that style.
 So if you're aspiring to be a Rare Leader, I'll ask again… "Why can't every leader achieve absolute perfection with their team?"
 I Like Your Style.
If you want to learn more about the Rare Leader™ in you,
or if you are interested in retaining Steve as your Executive Coach,
Contact Steve Riege via: 

twitter

, or his 

website

.